Me nah fed up – Naâman & Jahneration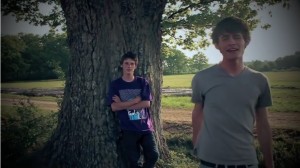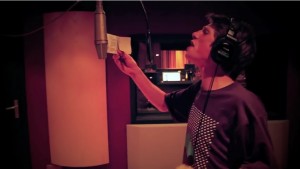 Paroles :
Yeah
Jahneration alongside Naâman
We come fi conqua ! Bless di youths, dem a go be the future light,
dem a go be the strong leaders, hey
It's a song, yes dat the people love and spread all around,
Jahneration Ras Naâman come like a bomb, real song a cross in
your head and it can't leave you, so me sing again, Be strong,
check out the thing like a lion
Conqua your life as they conqua the land you know, Ras
Naâman alongside Jahneration, You betta know, Tell dem !
Let things go on, without tryin to go upon dem, don't fear
another day but trust in the future ways, Jah's watching over
his blind man kind, sending signs of his divinity, you nah see this
reality if your goal is prosperity yeah, money's not our destiny,
well life is a gift from your father, you got to live it cooler,
no stress no anger, throw it away ina di faya, believe me you'll get
wiser and teach dem right over the mountains and rivers from
cities to jungle. Me a tell you right tings to live a good life,
far from the sins, guns and knives, me a try to spread peace,
instead of fight that babylon a incite everywhere, everytime.
May my Jahneration be led by the light,( Hey God) live each
day as it were the very last one.
Refrain :
No me nah fed up, no me cyan't be fed up coz my life is a gift,
me a fight never give up, and I pray up to the king, check
what he bring, life a di word that I sing everyday.
No me nah fed up, no me cyan't be fed up coz my life is a gift me a fight
never give up and I pray up to the king, check what he bring
yeah, everytime
Me spread di vibes like a mo'fuckin gangster, me hold a knife
like a mo'fuckin butcher. Each day counts but can you get over
there ? Nuff a dem tried, It's not a lie, It seems like it's hard
but you said : that you gotta go, but I gotta tell that you
gotta know, you will live in hell, but it seems that you don't
overstand. Hold on, the beat goes on, we a keep on moving,
keep on singing all night long.
With Ras Naâman, yes I can, no sucker, Big boom, bad tune :
we're the one and only makers.Try to shine a light we haffi
reach the almighty, me haffi stay Irie, I nah go be selfish and
corny. I'm done with the babylonian shitsem, faya bun, it a go
bun, It a go put dem game outta… Boom, stop, a bullshit
bomb burst in a « Crack », me scared coz the world a go wrong.
(Refrain)
Youths, there are nothing good in ya corner. No more
skylarking, skylarking. So me sing, so I sing Youths, don't lose
yourself in rows, don't lose yourself in vanity, lies make we
blind, yes, emancipate yourselves. So me sing come around,
hear dis song, children dem a need more education, Who live
the rest ? Memba Jah bless, knowledge to the youths a the
best, so me sing again. Wicked nah works, It nah works, we a
bun it up. Time is so ruff, it's so tuff keep movin' up.
No, life is too short, yeah, we hustle hard non stop.
(Refrain)
Yeaah, you gotta give thanks for your life, yeah bless the most high,
give praise to your lord everytime you look at the sky.
No matta the time, Jah will always be around, give praise to your guide.
Jahneration alongside Ras Naâman, bless.
You know, the youths dem bad, remember dat, Jahneration